Halloween is right around the corner. If you are a procrastinator like most of us, you probably don't have your costume ready! Luckily for you, NanaMacs has most likely put something in your closet that you can turn into a costume or you can order some of these pieces. Check out with NanaPass to make sure your order ships out within 24 business hrs! This is the lazy girls guide to creating a Halloween costume when you don't feel like putting in THAT much effort. Whether you're on a budget, last minute, or just not a Halloween person, here are some costume ideas for you. Hope we can help you with some ideas!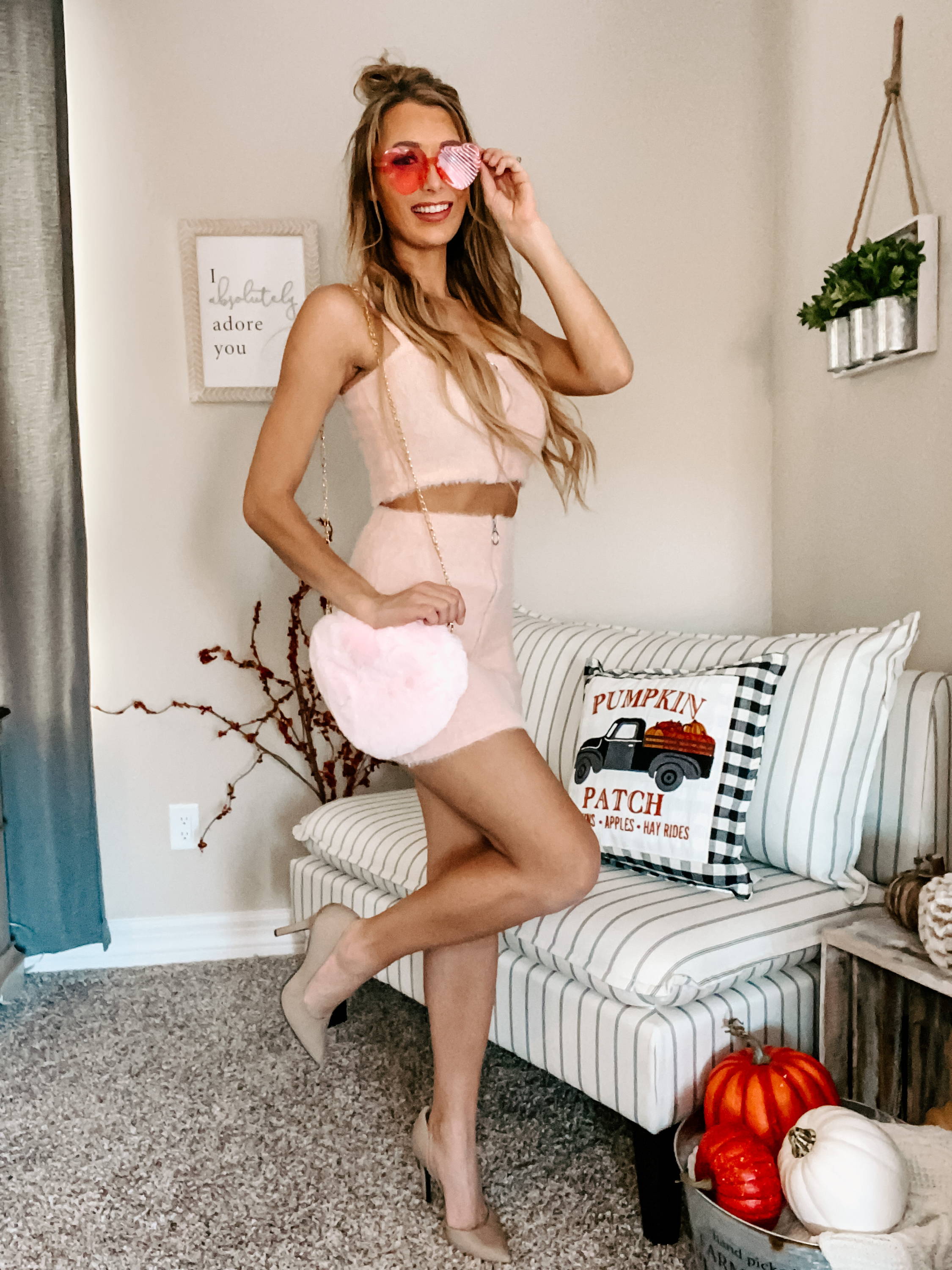 Every girl has a couple pink accessories in their wardrobe! Snag our "Fabulous and Fun" Zipper Front Fuzzy Two Piece Set (Light Pink) and add some of your fave girly accessories. If you don't like skirts, grab our "Young & In Love Ruffle Strap Bodysuit" and some leather pants, and create the perfect BARBIE GIRL look.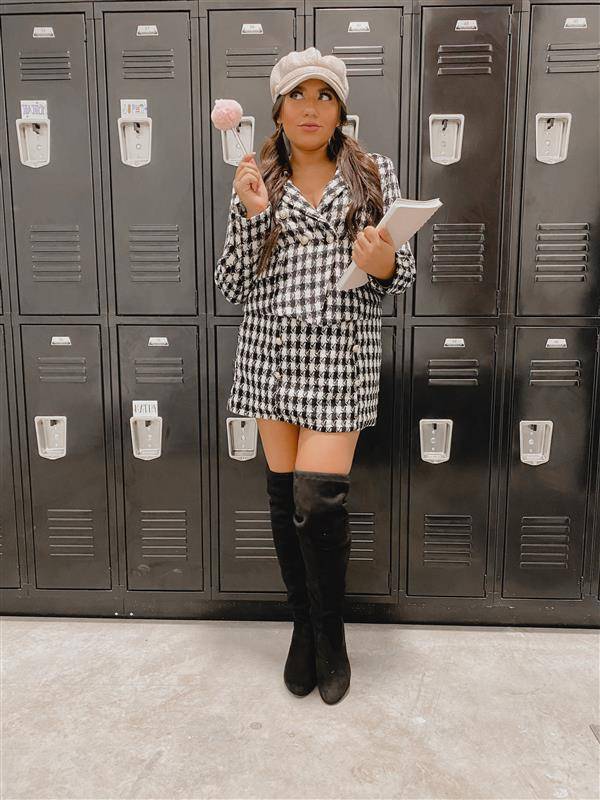 Who doesn't want to be Cher from Clueless? This iconic look is a classic 90's vibe that almost every girl wanted to recreate! Pair any plaid mini skirt, or our "Sycamore Brown Plaid Sit Mini Skirt" or "Fond Memories Cropped Cardigan & Bandeau Set" with knee high boots or socks and heels and you are set!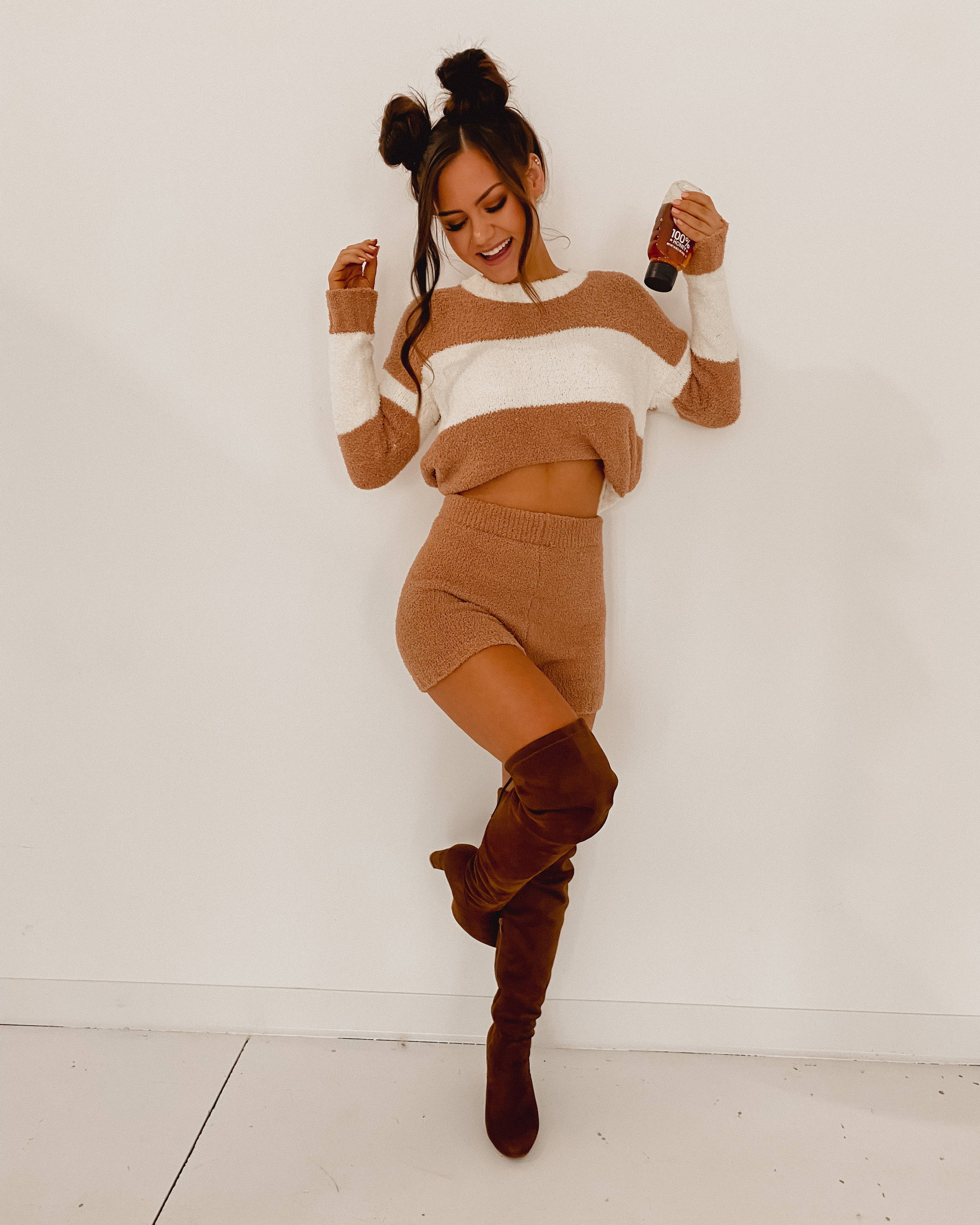 How cute is this teddy bear look! Grab any fuzzy brown two piece set like the, "Cut The Cuddles Two Piece Set" or "Staycation Velvet Two Piece Set" for a comfy and easy outfit. Throw your hair in some space buns and grab a bottle of honey and you are the cutest bear around.
Meow! The lazy girls life savor Halloween outfit that is the classic go to, kitty cat. We have so many leopard options that are great to be a cat, but wear past Halloween too! Pair our "La Dreamer Leopard Mesh Body-con" with some black booties or heels. Home make some ears if you are in a crunch for time or get some cute sparkly ones and you are set to go!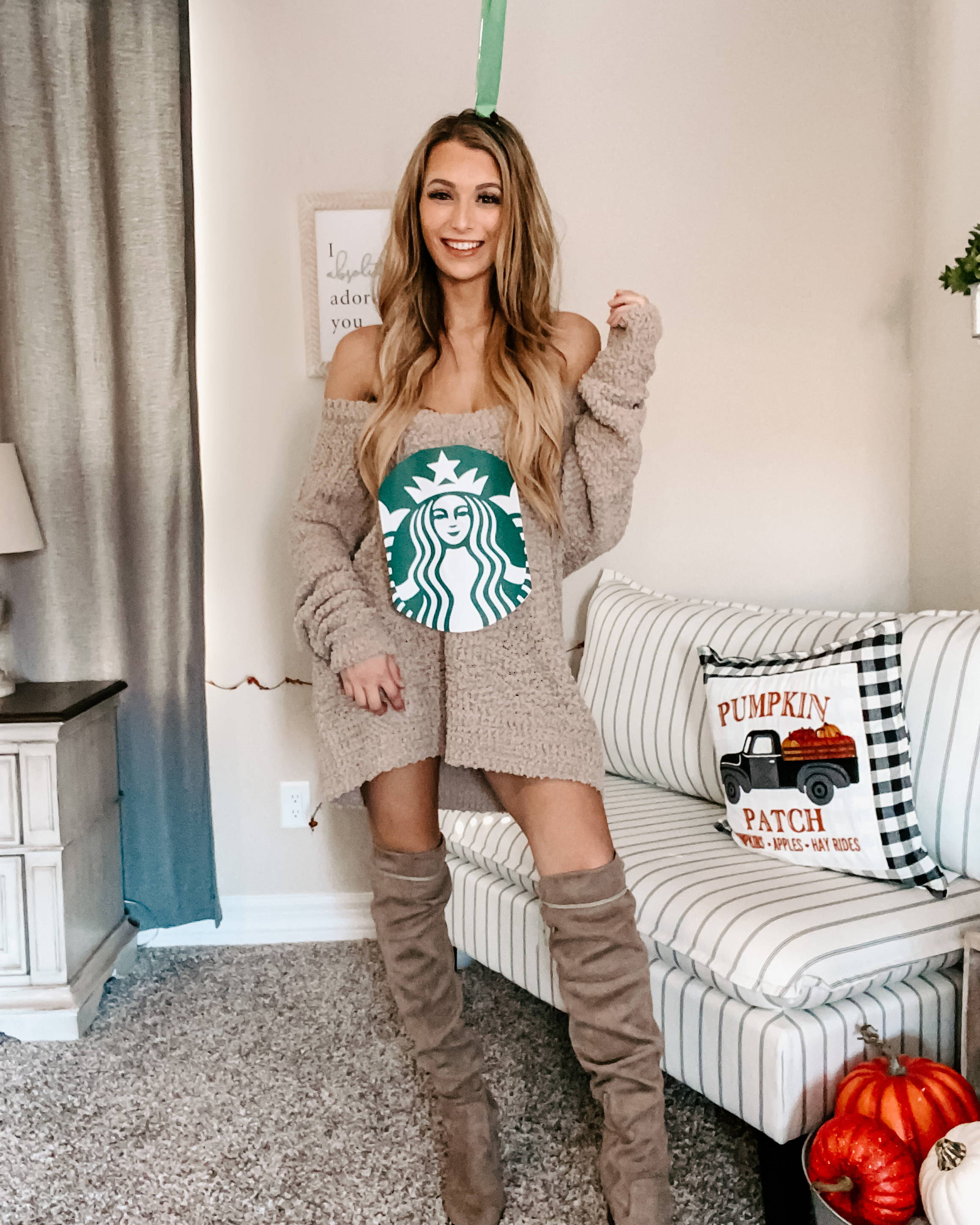 Every girl loves Starbucks, so why wouldn't you be Starbucks for Halloween? Grab a brown sweater, we have our "From Time To Time V-Neck Popcorn Sweater," print out the starbs logo, make a green paper straw, tape it to a headband and you are a whole latte cute.
"Bring out your inner basic witch and dress as a VSCO girl this Halloween. VSCO girls are having the social media world buzzing with their scrunchies, sticker out hydro flasks, and a classic graphic tee with a denim jacket to top it all off. Grab our "SHINE SO BRIGHT" STAR WASHED DENIM JACKET (VINTAGE DENIM) and "GRAPHIC TEE...." to tie together your VSCO girl aesthetic.
Why, it's Grease Lighting! Add some black, a little leather with red pumps and lipstick. Check, check, check. Pair any of our leather pants such as, "Second Look High Waisted Faux Leather Pants" and a black bodysuit with some pumps. Go all out and curl your hair in rollers. That's so 1950's of you.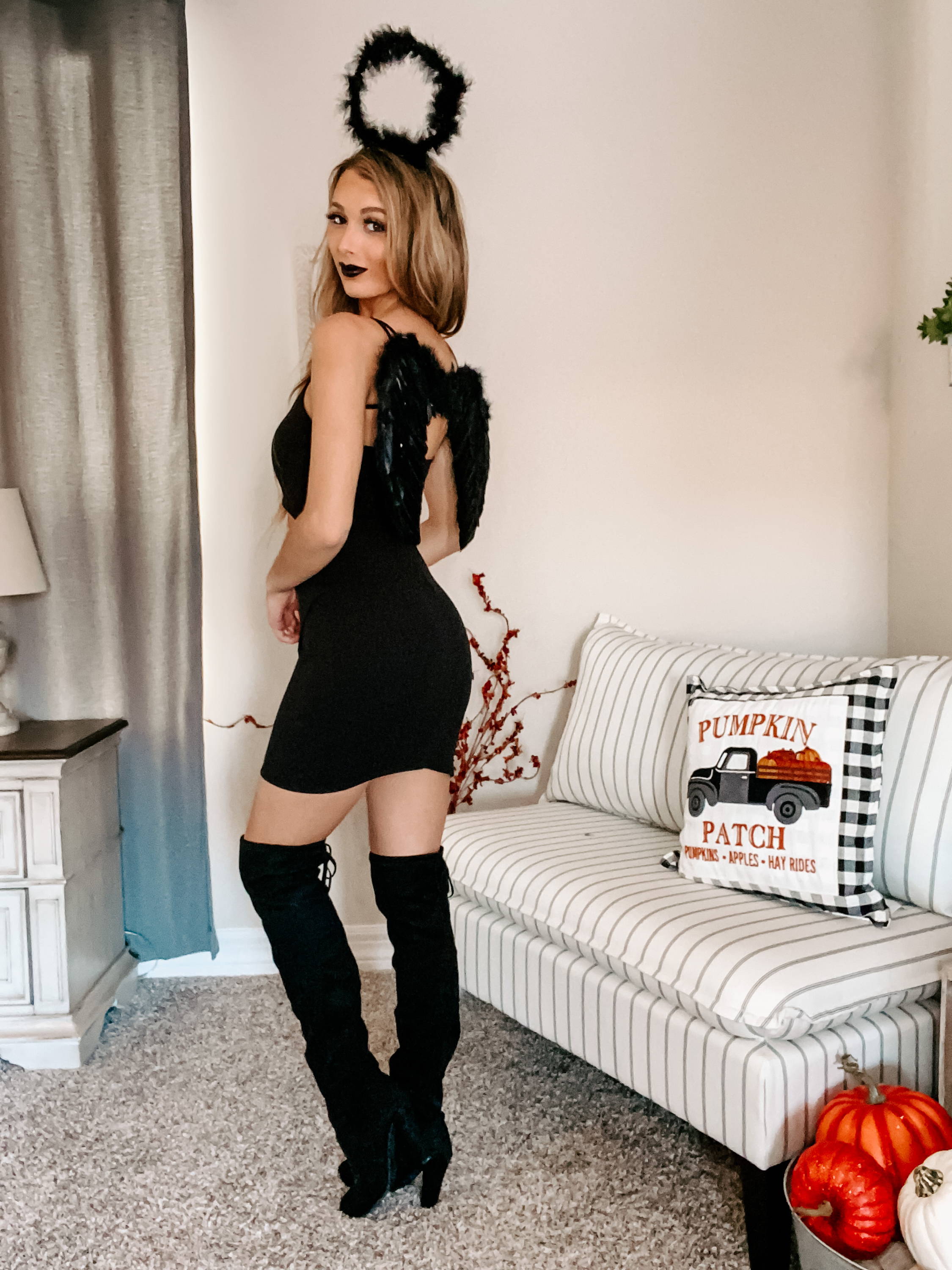 Feeling a little devilish? Be a dark angel this year. This one is super easy. Pair our "With or Without You Suede Thigh High Boots" with a black body con, we have our "Always Daring Satin Body-con Dress", or "An Unforgettable Night Cut Out Body-con," grab a halo, add some wings or make your own, and finish with some black lipstick!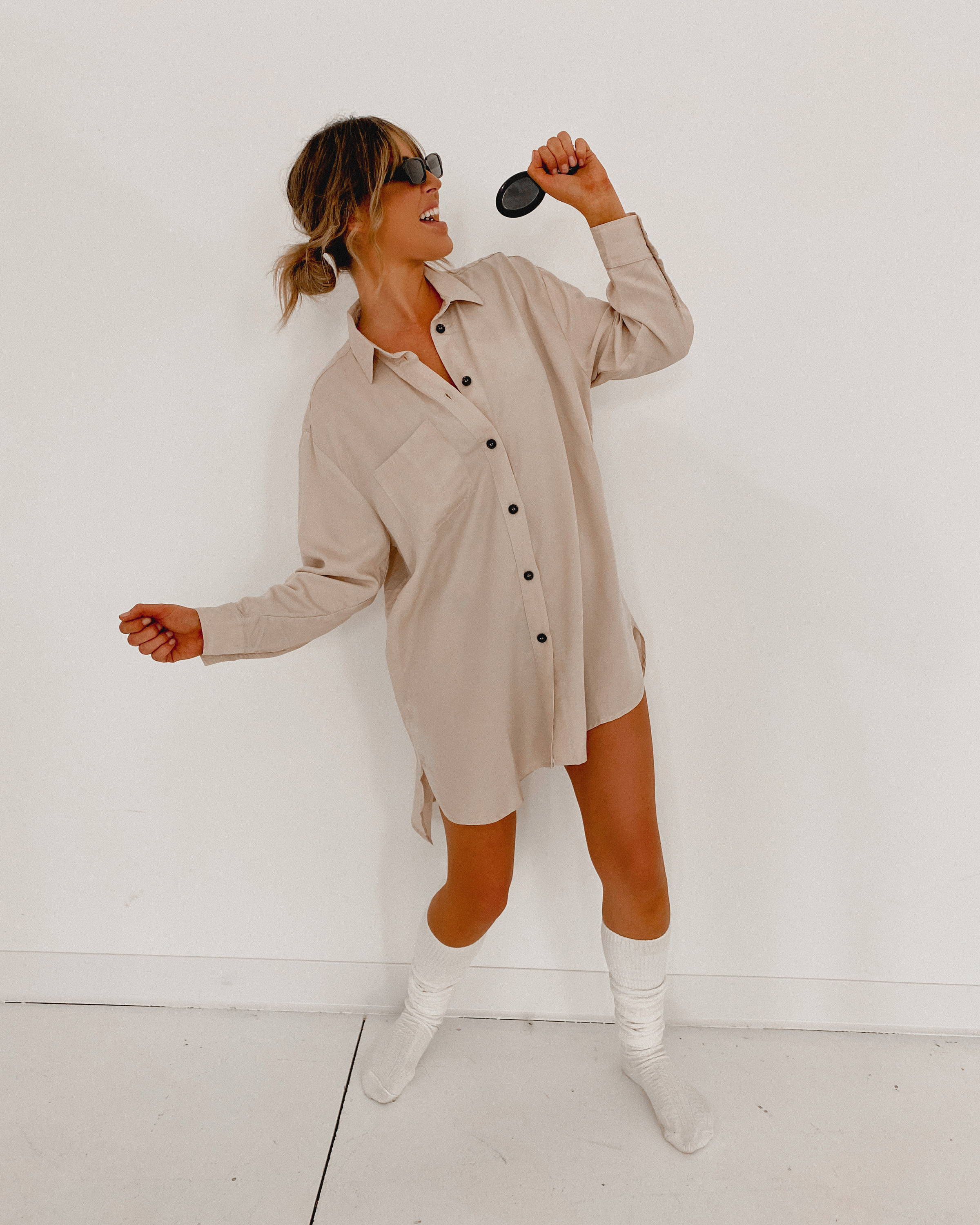 Any business is risky business when you're wearing our "COOL AND CLASSY BUTTON DOWN SHIRT DRESS (BLEACHED SAND)" Such an effortless yet iconic look when you grab our button down shirt, some shades, and white crew socks for this years Halloween.
A botched patient is fun if you are great at painting on your face! Wrap a white bandana around your head as a bandage, cake on the make up, and draw some arrows! Pair a fun boujee pajama set with your look and make your outfit super glam. Be comfy and cute in our "Love Of My Life Velvet Two Piece Set."
---
7 comments
---
---